Royal LePage Shelter Foundation
Angelo Sol & Associates Team has joined Royal LePage agents from across Canada to raise money for the Royal LePage Shelter Foundation.

Royal LePage is the only Canadian real estate company with its own charitable foundation.  The Royal LePage Shelter Foundation is Canada's largest public foundation dedicated exclusively to funding women's shelters and violence prevention programs.
Every dollar raised goes directly to helping the more than 50,000 women and children who are served each year by the shelters and support programs we fund. Since 1998, the Shelter Foundation has raised more than $27 million and currently supports 200 local women's shelters and national partners.
Royal LePage agents donate a portion of their commissions and offices across Canada hold local fundraising events. Our brokers, agents and staff also volunteer and provide in-kind goods to benefit the women and children residing in their local shelters. We do this because we are committed to strengthening the communities where we live and work.
Giving Back
I am personally raising funds for The Redwood Shelter, located in Parkdale/High Park, in hopes of helping these women and children by ensuring a safe place and providing support services to them. They deserve our help and our encouragement that a brighter future is possible. I also recognize that educating our youth about building healthy relationships is the key to breaking the cycle of family violence in Canada. Will you join me in making a difference?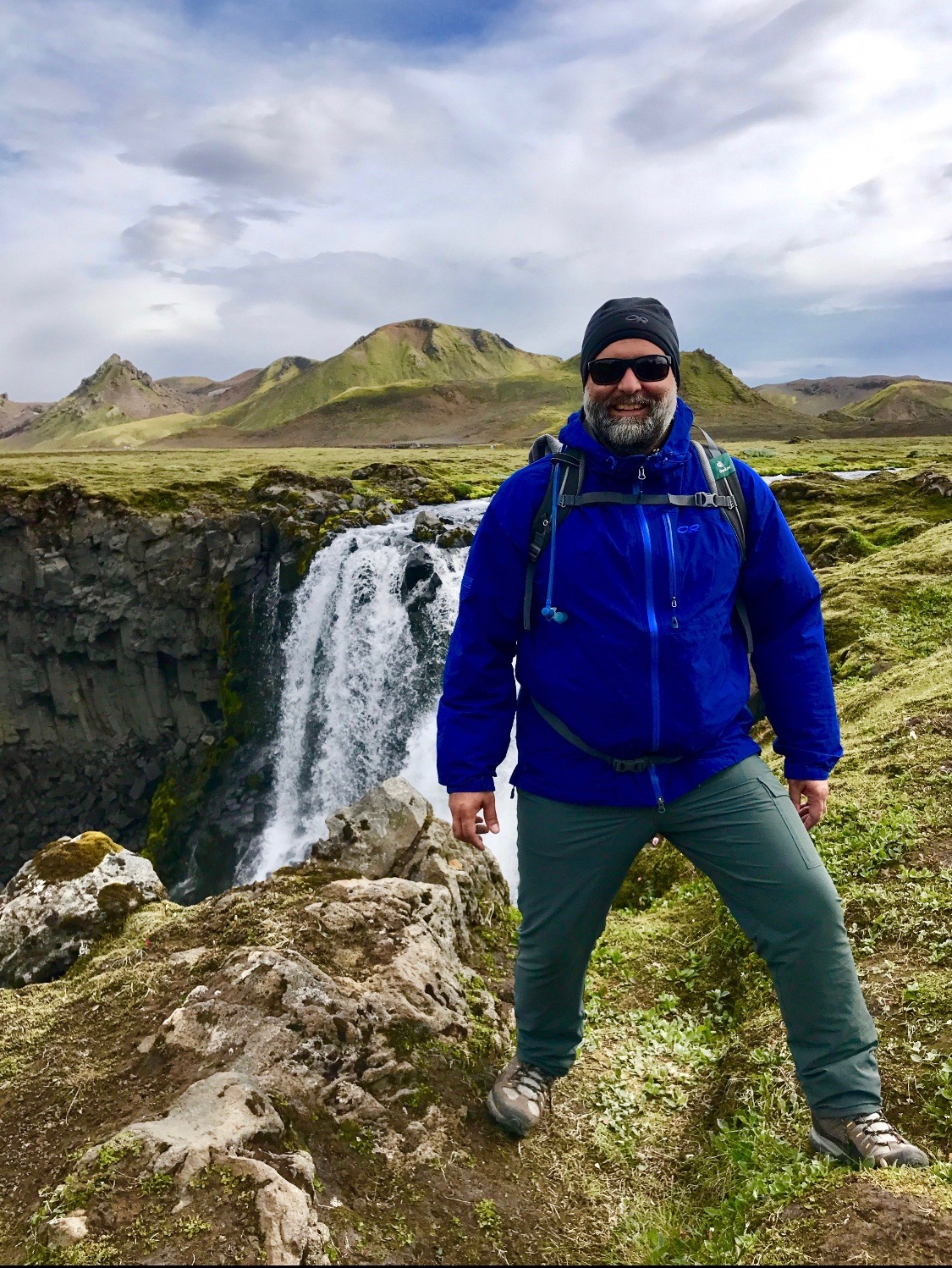 In July of 2017, I participated in the life changing experience of trekking across Iceland to raise funds for this cause.
In November 2019 I will be trekking 100 km across the Sahara Desert in support of the Royal LePage Shelter Foundation. For 5 straight days, my Royal LePage colleagues from across Canada and I will be hiking up to 7 hours a day across difficult terrain in this hot and dry desert climate, with temperatures dropping considerably at night. We will be sleeping in tents and going without electricity and the other comforts of home.
To be eligible to participate, I must raise at least $5,000. This journey will not be easy. I will be preparing physically and mentally for months and will be covering my own travel costs. Each dollar we raise and every step we take will make it easier for women and children in our communities to walk safely away from violence.
Click HERE to help me reach my fundraising goal. Thank you for your support!
Note: The Royal LePage Shelter Foundation issues tax receipts in February for all donations ($20+) made in the previous calendar year.
The Redwood Shelter

Vision, Mission and Core Values:
The Redwood envisions a world where women and children live free from abuse and all other forms of violence and oppression.
The Redwood provides programs and services to support women and children to live and thrive without abuse, homelessness and poverty. We work for social change through learning, collaboration and advocacy.
Self-Determination
All women have the right to establish the direction of their lives and the lives of their children.
Anti-Racism and Anti-Oppression
The Redwood is actively engaged in removing barriers that limit access within our organization and in our communities.
In accordance with the Accessibility for Ontarians with Disabilities Act and aligned with The Redwood's Anti-Racism, Anti-Oppression Framework, The Redwood's aim is to meet the standards as outlined in the act in an effort to make the organization accessible to people with disabilities, regardless of the nature of the disability.
Social Justice
The Redwood takes action as allies and advocates for social change that goes beyond supporting individual women and children fleeing abuse, to dismantle the inequity that exists at every level of our society.
What The Redwood Does:
Provides a Safe Haven
Women's primary concern when seeking out help from and arriving at The Redwood is safety for themselves and their children. The Redwood recognizes this vital need and mobilizes immediate care to meet all safety and well-being concerns by providing specific services.
Builds Connections
For women at The Redwood, their stay in the shelter is not only a time to gain the skills for independent living but also an opportunity to re-build a safe and trusting relationship with their children, themselves and their communities. Women are able to play and learn with their children in a safe environment and participate in weekly women's programming, allowing them to heal from the violence they have experienced.
Springboard to a New Life
Following transition from Residential support and programming at the Redwood, a woman and her children must navigate the next steps in their journey towards sustainable housing and food security. This difficult journey is made easier with the ongoing support of Residential Services Counsellors for up to one year following transition into the community. At this stage, women are prepared to explore and realize their personal and collective goals as an individual, as a family and as community members.
Community Outreach
Community Outreach Counselors (COC) facilitate a one-year leadership and mentorship program for former clients of The Redwood through the Women on The Move (WOTM) Leadership Program and work with agency partners to ensure engagement of marginalized communities in The Parkdale and Greater Toronto Area.
Learning and Resources
In Canada, one woman every six days is murdered at the hands of her intimate partner or ex-partner. Countless more women are at risk of ongoing physical and emotional harm as a result of violence at the hands of their current or ex-partner. This may include same-sex partners, ex-partners, parents, older children and caregivers.
Placing the safety of women and children at the forefront of all we do at The Redwood led us to make a shift from the traditional 'risk assessment' and 'safety planning' approach to a Safety Assessment and Risk Management (SARM) model. With this shift we hope to reduce women's vulnerability and exposure to harm.
There are many organizations that are complementary to the Redwood. They provide vital links for women and children facing a bewildering new landscape. And they offer insight to those who simply want to learn more about the remarkable work being done in their communities.  For more information about these organizations, please visit www.theredwood.com